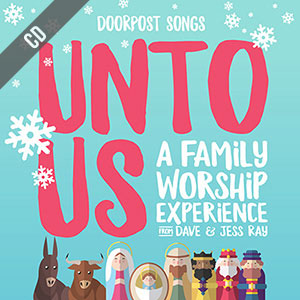 More from this Album:
Unto Us
13 more resources
Unto Us CD
CD for the album Unto Us. Ten Christmas-themed Scripture songs, creatively interwoven with familiar Christmas carols you love. It's the story of Christ's birth straight from Scripture, perfect for family worship, kids choirs, or children's worship! Album includes "Unto Us," based on Isaiah 9, to "Glory to God in the Highest," based on Luke 2, "God So Loved," based on John 3:16, and more!
Songs on this Album
Click to view music and video resources.
Books and CDs for this Album
Buy individually or save up to 80% with bulk pricing!
Wrapper / visible menu size
Menu end offset
Resources
Print music, video sets, tracks, and more!
Wrapper / visible menu size
Menu end offset