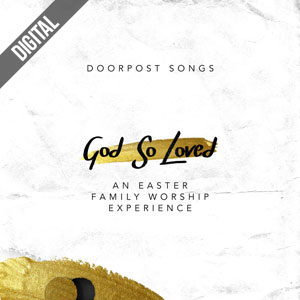 God So Loved Digital Audio
Album: God So Loved
Digital Audio for the album God So Loved. Five Easter-themed Scripture songs kids and parents will both love! Perfect for family worship, kids choirs, or children's worship! Remember the beauty, sacrifice, and victory of Easter and Holy Week with the CD and its companion Holy Week Family Worship Guide. Album includes "If God Is For Us," based on Romans 8, "God So Loved," based on John 3:16, "The Way (The Truth, The Life)" based on John 14:6-7, "New Creation," based on 2 Corinthians 5:17, and more!
---
Related: Books and CDs | Resources
Songs on this Album
Click to view music and video resources.
Books and CDs for this Album
Buy individually or save up to 80% with bulk pricing!
Wrapper / visible menu size
Menu end offset