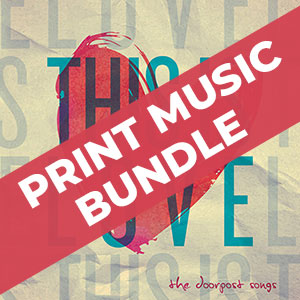 More from this Album:
This Is Love
5 more resources
This is Love Print Music Bundle
Print Music Bundle for the This Is Love album. Includes all print music resources from the album, plus Finale files, instrumental tracks, and an unlimited copy license.
Songs on this Album
Click to view music and video resources.