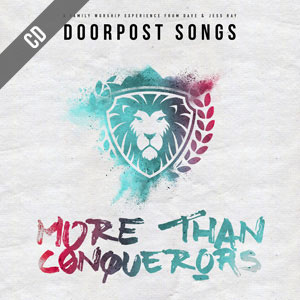 Doorpost Songs: More Than Conquerors
Continuing the acclaimed Doorpost Songs series, Doorpost Songs: More Than Conquerors contains 10 brand new Bible songs kids and parents will both love!
$10.00 Add to cart
Bulk Pricing Discounts
We've got you covered.
Doorpost Songs CDs make great gifts for visitors, baptisms or really any occasion on which giving gifts is socially appropriate. We'd love to help you get these songs into the hands of as many families as possible. And believe us, parents are going to love these CDs! Check out the discounts below:
These discounts can't be combined with any other coupons. Be sure to contact us if you have any questions or issues!