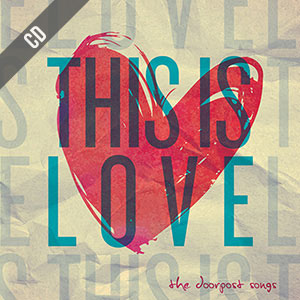 More from this Album:
This Is Love
5 more resources
This Is Love CD
CD for the album This Is Love. Ten Scripture songs all about the incredible love God has for us! Perfect for family worship, kids choirs, or children's worship! Album includes "All the Earth," based on Psalm 100, "Strong and Courageous," based on Joshua 1:7-9,"This Is Love," based on 1 John 4:7-11, "Wonderful," based on Psalm 139:7-16 ("I am fearfully and wonderfully made,") and more!
Songs on this Album
Click to view music and video resources.