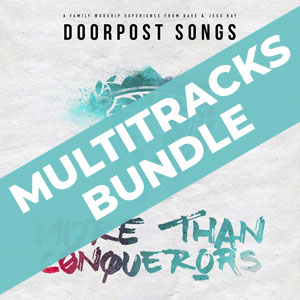 More Than Conquerors Multitracks Bundle
Album: More Than Conquerors
Includes original high-quality studio stems from all 10 songs on the More Than Conquerors album in WAV format. Includes an entire album for the price of four multitracks.
---
Related: Books and CDs | Resources
Songs on this Album
Click to view music and video resources.
Books and CDs for this Album
Buy individually or save up to 80% with bulk pricing!
Wrapper / visible menu size
Menu end offset