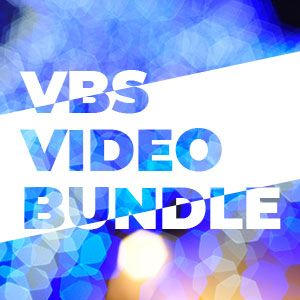 VBS Companion Video Bundle
We reviewed 2019 VBS themes and Bible content from each of the major publishers and hand selected a set of five Doorpost Songs that fit perfectly with each one! Each VBS Companion Video Bundle contains three versions of lyric videos plus hand motion videos for each song – a total of 20+ videos! Select your VBS below and bring the power of God's Word into your VBS worship gatherings! All videos delivered in high-quality HD digital format.
Note: We are not affiliated with any publisher. We just know you need great music for VBS!
---
"Thank you so much for this amazing resource. I appreciate it so much! The songs are incredible! What a blessing!"
Brandie
, Galena, KS
---
Songs on this Album
Click to view music and video resources.
Promises
2 Corinthians 1:20

Remember (1000 Generations)
1 Chronicles 16:12-15

Hidden Your Word
Psalm 119:9, 11

Lift Your Head
Psalm 3:3-6, Deuteronomy 31:8

Goodness and Mercy
Psalm 23

If God Is For Us
Romans 8:31-34

God So Loved
John 3:3, 14-17

The Way (The Truth, The Life)
John 14:6-7

New Creation
2 Corinthians 5:17, 21

(You Will Be) Saved
Romans 10:9-10, 13

Power of God
Romans 1:16

This Is the Way
Micah 6:8, Isaiah 30:21

More Than Conquerors
Romans 8:35, 37-39

Seek First
Matthew 6:27, 31-34

Better Than Life
Psalm 63:1-4

Light of the World
Matthew 5:14-16

Love One Another
John 13:34-35

Trust in You
Psalm 46:1-3, Psalm 56:3

Rest
Matthew 11:28-30

Unto Us
Isaiah 9:2, 6-7

Ends of the Earth
Micah 5:2-5a

In the Beginning
John 1:1-5

Glory to God in the Highest
Luke 2:10-20

Gloria (Angels We Have Heard)
Philippians 2:9-11

Children of God
John 1:9-14

O Come (All Ye Faithful)
Psalm 95:6

Just As He Promised (Silent Night)
Luke 1:46-55

Good News (Go Tell It on the Mountain)
Isaiah 61:1-2

All the Earth
Psalm 100

Strong and Courageous
Joshua 1:7-9

This Is Love
1 John 4:7-11

Wonderful
Psalm 139:7-16

None Can Compare
Psalm 40:1-5

Faithfulness
Lamentations 3:19-25

With All Your Heart
Proverbs 3:1-6

All Things New
Revelation 21:4-5

Finish the Race
Hebrews 12:1-3

If God Is For Us (2009)
Romans 8:31-34

Everything
Philippians 4:11-13

Crucified With Christ
Galatians 2:20-21

Next Generation
Psalm 78:1-4

Worship the Lord
1 Chronicles 16:27-31

Seek Me
Jeremiah 29:11-14

Shine Like the Dawn
Psalm 37:4-7

To Him Be Glory
Revelation 1:5-8

Whatever You Do
Colossians 3:15-17

Stand Firm
1 Corinthians 15:54-58

Battle Belongs
2 Chronicles 20:15

All Day
Psalm 25:1-6

A Living Hope
Romans 5:5-8 1 Peter 1:3-4

Anchor (All of Our Hope)
Psalm 130:1-6 Hebrews 6:19

Rise Up (Eagles)
Isaiah 40:28-31

Even Still
Psalm 42:1-5

Hope and a Future
Jeremiah 29:11-13

In Christ Alone
Philippians 2:5-11

Same God
Hebrews 13:8
Books and CDs for this Album
Buy individually or save up to 80% with bulk pricing!
Wrapper / visible menu size
Menu end offset
Resources
Print music, video sets, tracks, and more!
Wrapper / visible menu size
Menu end offset