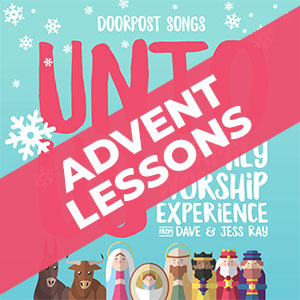 More from this Album:
Unto Us
13 more resources
Unto Us Advent Lesson Plan Bundle
Lesson Plan Bundle for the Unto Us album. Fun, interactive Bible stories, creative activities for younger and older kids, presentation files and graphics, and Doorpost Songs music in digital format.
Songs on this Album
Click to view music and video resources.
Books and CDs for this Album
Buy individually or save up to 80% with bulk pricing!
Wrapper / visible menu size
Menu end offset
Resources
Print music, video sets, tracks, and more!
Wrapper / visible menu size
Menu end offset