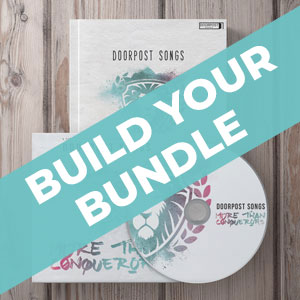 More Than Conquerors Build Your Bundle
Bundle and save up to 80% off the retail price! Select your components to build the perfect resource bundle for your needs.
Songs on this Album
Click to view music and video resources.
Books and CDs for this Album
Buy individually or save up to 80% with bulk pricing!
Wrapper / visible menu size
Menu end offset
Resources
Print music, video sets, tracks, and more!
Wrapper / visible menu size
Menu end offset